Minneapolis, MN Luxury Vinyl Tile Floor Installation
Here at VanVleet Construction we enjoy installing luxury vinyl tile and plank flooring. Our MN flooring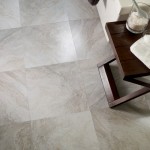 customers want long lifespan, large selection, low prices, easy maintenance and exceptional strength in their floor. They get all of these with luxury vinyl tile and plank flooring.
Whether you decide to use plank or tile pattern VanVleet Construction offers free measuring and estimates on all of our  Minneapolis, Mn and Twin Cities luxury vinyl tile flooring installations.
Luxury vinyl tile offers more for your money when compared to carpet, stone, laminate or wood. Yes, you can pay more for the others but why do so when luxury vinyl tile and planks are so cost affective.
Minneapolis, MN Luxury Vinyl Tile Flooring Options
 The options are almost limitless when it comes to color, style and selection. Luxury vinyl tile is a manufactured product, so it is made to resemble wood, stone and ceramic. The texture, feel and colors are so accurate that most people cannot tell the difference. The real difference is in the customers wallet and the feel under your feet. Thats right, Luxury vinyl tile is softer and warmer under your feet than any other solid surface flooring. This makes it a great choice for any room in the house especially when installed in the kitchen, bathrooms and entryways.
Our customers expect a beautiful, resilient and long lasting surface that stands up to the demands of daily use. Which is why we recomend vinyl tile that has a advanced and warranted protective layer that shields the vinyl tile from scratches and scuff marks.
In addition to all of that, vinyl tile resists water and can be installed in any room of the house including the kitchen and bath rooms! Vinyl tile can also be installed over the top of wood or tile so there is no added cost for demolition and removal of your existing flooring!
Our Minneapolis, MN and Twin Cities Luxury Vinyl Tile Flooring Installation Services Include:
Preparation of the floor for installation, including scraping and applying a self leveling mixture if needed.

Removal and disposal of existing flooring materials if necessary.

Installation of new Luxury Vinyl Tile flooring in plank or tile pattern.

Undercutting of door jambs for a clean flooring install.

Grout between flooring tiles if that is what you (the customer) desires.

Installation of transitions, moldings and thresholds to complete the flooring project.
We use only EPA Certified HEPA Vacuums during our install process to ensure your Minneapolis, MN home stays dust free during your luxury vinyl tile flooring install. 
 Call 651-315-9131 For Your New Luxury Vinyl Tile Floor In MN.
[divider]
MN Exteriors – Ice Dam Removal – MN Handyman Services – MN Roofing Company – MN Walk In Shower Replacements
VanVleet Construction
(651) 315-9131
8416 Dupont ave n
Brooklyn Park MN 55444
cvvcremodel@gmail.com
Mon-Sat: 8am-8pm
Sun: closed
$0 Down FInancing With Same Day Approval! We Accept Credit Cards!


Local Customer Reviews.
The Schimmel's

Coon Rapids Deck

VanVleet Construction converted our wood deck to a maintenance free deck. We have told many people about our deck and will continue to do so! Chris did a fantastic job, listened to what we wanted. He gave us ideas on things we didn't think about! Furthermore, he has a great eye for detail! We have been enjoying our deck every day! We live on a corner lot and get a lot of compliments. We have other projects and Chris will be the first one we call! Thanks, Chris and VanVleet Construction!!

The Huge's

My wife and I met with Chris Van Vleet a Brooklyn Park deck contractor to discuss renovating our existing deck. Chris was very professional in assessing our needs. This was a very time sensitive project as we needed the work to be completed within a very short period of time. Chris was able to meet the demands of this schedule. Chris and his team moved quickly from the start to the finish of our deck project. We would recommend Van Vleet Construction as a deck contractor without hesitation.

Mrs Dungarve
"Highly recommended!
VanVleet did an amazing job on our bathroom remodeling projects. They were professional, clean, and had many helpful ideas for bathroom design. His prices were very reasonable. The quality of their work could not have been any better. We will have them back for future projects. Thanks Chris!"

We would hire VanVleet Construction again!

Bathroom Remodel