Welcome to the Handy How-To Blog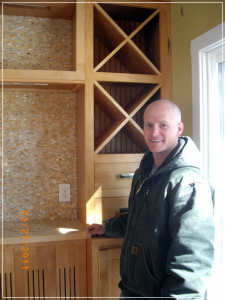 VanVleet Construction was founded on the principal that homeowners should pay a fair price, for quality work. Whether your looking to add an addition to your home, or just looking for a way to unclog your garbage disposal, I want us to be your trusted resource. As the president of VanVleet Construction, your satisfaction is my number one priority.
The Handy How-To Blog is a place you can go to for anything from:  DIY tips and tricks, fix it how-to's, advice for homeowners, maintenance checklists, and much much more. We understand that not every job is going to require our help, and we know that's okay. If there are topics you'd like to see posted to the blog or have questions for me or any of my Handy Bloggers, don't hesitate to contact us. 
And as always, if you have a job that requires the trusted know-how of someone who has your best interest and your budget in mind, call me today.
Thanks and enjoy!
Chris VanVleet