Minnesota Home Improvement, Bathroom Remodeling and Ice Dam Removal Company.
Welcome to VanVleet Construction. We are a Minneapolis/St. Paul, MN based Remodeling and Ice Dam Removal Company that specializes in bathroom remodeling, Ice Dam Removal, home improvements, handyman services and repairs.
We offer a wide range of services from kitchen and bathroom remodeling, siding, roofing, replacement windows, ice dam removal, ice dam steaming, ice dam prevention, ice dam damage repairs, carpentry and masonry. No matter what size job you have, VanVleet Construction has the team with the experience and dedication needed to get your MN Remodeling and Ice Dam Removal projects completed right the first time.
Why Choose VanVleet Construction for your MN Home improvement, MN Bathroom Remodeling or MN Ice Dam Removal Services ?
We have exemplary attention to details, outstanding customer service and the willingness to work with you to ensure your complete satisfaction. We offer lifetime warranties on nearly all of our home improvement products. We have and hold an A+ Better Business Bureau rating. Don't trust your home to anyone else, call VanVleet Construction today for your FREE HOME IMPROVEMENT  ESTIMATE.  
Our Ice Dam Steaming/ Ice Dam Removal services are now available in MN, Ice Dam Removal in WNY, Ice Dam Removal in Buffalo NY and Ice Dam Removal in Massachusetts, Ice Dam Removal in Montana, Ice Dam Steaming in Michigan – Contact VanVleet Construction. Your Ice Dam Removal Company
651-315-9131  in MN or 716-255-9819 in WNY
Your MN Home Improvement, MN Bathroom Remodeling and MN Ice Dam Removal Company. 
651-315-9131
Get Your FREE Estimate Today!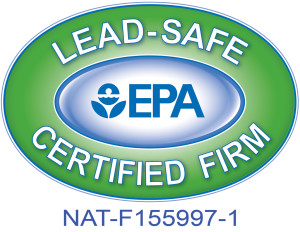 Mr. Foster, NY
Happy Customer
VanVleet Construction and Ice Dam Removal Company was fast and reasonably priced! I couldn't have asked for a better Ice Dam Removal experience!
Mr. Mecca | NY
Happy Customer
VanVleet Construction and Ice Dam Removal Company responded right away during a severe storm with much snow and ice. Our Ice Dam situation would have been much worse without them.
L. Babcock
Happy Ice Dam Removal Customer
5 Stars across the board!
T. Harvey | NY
The guys came and removed enormous ice dams and a lot of snow from our roof. They used steam, so as to not cause any damage to our home. They were fantastic! We have water damage from the ice sitting and accumulating all winter, and they worked us in the very next day. Very professional, very courteous, and amazing at what they do. I would highly recommend to everyone! ! Thank you Chris!!
R. Mcdermott
Happy Ice Dam Removal Customer
Fast and Friendly Service. They took care on my roof and did it right.
R. Tonueci
Happy Ice Dam Removal Customer
Very Good Job! I recommended your Ice Dam Removal Services to friends. Thank You!
C. Bauer
Happy Ice Dam Removal Customer
Overall experience was EXCELLENT! The Ice Dam Removal was timely and thorough!
Mrs. Beers
The ice dam removal experience was a positive one. All ice dam steaming technicians involved were friendly and professional.
Mr. Maroney
Ice Dam removal company had a fast response, professional and conscientious. Ice dam removal in a few hours and the insurance adjuster was impressed that there was no ice dam removal damage!
Laura C.
Description of home improvement services In the bathroom, the VanVleet team gutted the entire room, reframed the walls, discovered and restored an archway above a bathroom window, and did an impressively intricate tiling job using both ceramic and travertine tiles. The bathroom's finishing's, including grab bars, towel bars, faucets and miscellaneous hardware was all securely installed without any damage to the new tiling. The crown moldings were installed with new products, in addition to floor moldings, and door casings. The bedroom closet was redesigned and rebuilt. VanVleet Construction also provided extensive service in the kitchen, including removing and laying a new subfloor, repairing and reinstalling original hardwood flooring to create a decorative boarder in the kitchenette. Additionally, in the kitchen, the doorway to the kitchen was widened, the walls and ceiling were removed and new kitchen sheetrock was hung and taped. Finally new kitchen cabinets were installed with hardware. Chris consistently went above and beyond and presented a personal confidence and quality of work that is rarely seen.  I wholeheartedly can recommend the service - service that obviously rooted in Chris's personal integrity and commitment to his customers. Testimonial of home improvement services Around Christmas, I purchased a 100 year old condominium near downtown Minneapolis in dire need of plumbing, electrical and extensive cosmetic updating. Chris VanVleet was prompt to respond, despite the impeding holiday season. He was accommodating and understanding of work (mainly demolition) that I preferred to complete myself. He gave what I still believe to be an honest, accurate, and insightful assessment of the opportunities and potential obstacles my space yielded. Chris provided quality and stream-lined references for licensed plumbers and electricians which made many of the construction process more seamless than initially anticipated. Our work began in the bathroom, with a clear proposal, and warning of possible additional costs that could be incurred. As construction continued, Chris proved to be patient with job changes and provided invaluable creative insight on how to enhance the overall appearance of the bathroom. Originally, just planning to re-tile, the job developed into a complete remodel. He made the wise recommendation to remove the aging flooring, and rebuild using a travertine. Additionally, he provided innovative options for updating the space, including salvaging and tiling the bathroom archway. The bathroom turned out better than expected, due entirely to the knowledge, planning, and disciplined skill of Chris and Jason. The kitchen was flawlessly updated, and I was excited to see how my original wood flooring had been used to create a boarder, and frame a wider doorway. When re-installing the hardwood, Jason even lined up the scratches and dents so it looks like it was never moved!! I truly appreciate both the intricate skills VanVleet Construction offers, but also the handyman services provided. The diversity of skill and services which all had impeccable results was very convenient. Overall, I am most pleased not only with the completed project, but also with the overall experience. Chris has a genuine approach to sales, honest and open pricing, creative insight and the technical skill to execute his plan that will exceed expectations.
Latest from the blog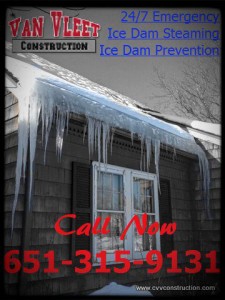 Recent Work
Here is a photo of a Minneapolis, MN roofing project....

Here is a photo of a Minneapolis, MN roofing project. We also...

MN Ice Dam Removal Project  Having your MN ice dams...

MN Ice Dam Removal Project  Having your MN ice dams professionally removed by...

Steam Ice Dam Removal Project in MN 9 Here is a...

Steam Ice Dam Removal Project in MN 9 Here is a photo of...

To view our ice dam removal photos click on the...

To view our ice dam removal photos click on the boxes to...

On this WNY ice dam removal project we removed the...

On this WNY ice dam removal project we removed the the ice...
Scroll